Description
Ground Adaptogen Coffee with Ashwagandha – Finally, a cup of coffee that helps you master stress, rather than just postpone it. Every caramel-y adaptogenic sip will help you keep calm and carry on.
Coffee with the best of nature. Coffee is great for energy—it just often comes with a side of jitters and the dreaded mid-day crash. Ashwagandha is a powerful herb to help you fight occasional stress, and balance out the negative side effects of coffee. You'll have to find another excuse for mid-day naps.
Ashwagandha supports and balances your bodies cortisol levels in response to stress in our modern world and helps the adrenals. This herb offers support similar to the adaptogens Eleuthero or Ginseng also in this coffee, supporting energy and stamina. Tulsi has also been included in this powerhouse coffee for its adaptogenic and antioxidant qualities along with chaga which is also full of antioxidants and has a number of health benefits.
Brew. Sip. Balance
Nut milk, natural sweeteners, and coconut oil are optional additions if you have a sweet tooth. You can even foam the milk if you know how to do that.
Made with organic, Fair-Trade, single origin Arabica coffee beans, ground and ready to brew in whatever method makes you happy.
Brews medium and caramel-y. You'll completely forget the word "adaptogen" is on the bag while you're drinking it. You'll remember when you notice you haven't crashed around mid-day.
Ingredients: Organic Coffee, Organic Ashwagandha Extract (1.41%), Organic Eleuthero Extract, Organic Tulsi Extract (0.71%), Organic Chaga Extract.
Recommended Usage: Our Ground Coffees can be brewed in a traditional coffee maker, French Press, or pour-over. You can use these grinds to make espresso, however, you may need to grind them to a finer consistency at home first!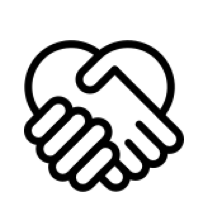 Fair-Trade Certified